Jessica and her husband Corey are behind the amazing FIRE blog The Fioneers. Jessica came to me because she had a great vision for their home page. She wanted to expand it from just featuring most recent blog posts to helping people find all they offer including coaching, courses, free tools, retreats and great blog posts!
Before and After Screenshots
Before
Here's the homepage before we started.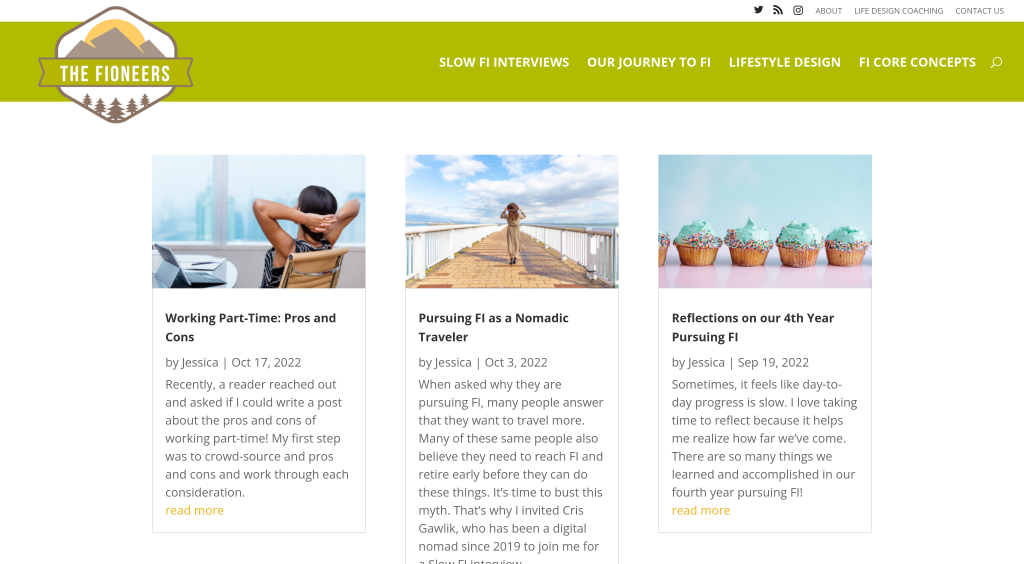 After
Here's the top of the homepage after we were done. You can visit the site to see the whole thing.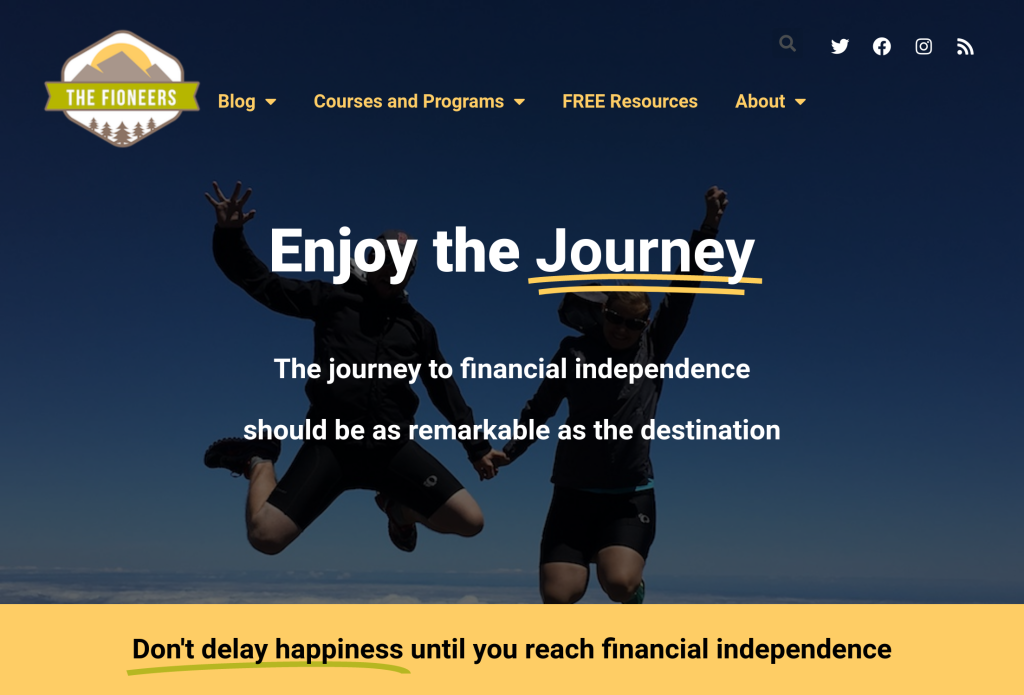 What the Project Included
Jessica had a great vision for what she wanted. I did a lot of the implementation with frequent check-ins to make sure that everything was in line with what she had in mind. I also helped her learn a little bit more about Elementor so that she could make some changes on here own. As much as possible, I always like empowering people to be able to do more themselves – and then being there as a resource if they get stuck later on.
Along the way we also did a few additional things for the site including:
A new footer and new header for the rest of the site
New menu options
Fixing a broken email sign up form
The new homepage gives visitors a much clearer idea of what The Fioneers offer and where to start their journey on the site.
Here's what Jessica had to say when we were finished
I had wanted to update my homepage for at least a year and a half. I had a clear vision for what I wanted, but I just wasn't tech savvy enough to actually execute on it. Every time I worked on it, I came away with a headache and frustration.

When I learned that Kyla could help me update the homepage for my website, I was thrilled. She took my vision, shared her own expertise, and made that vision into a reality in three weeks flat.

Something that I've been dreading and putting off for over a year is done, was a lot easier than expected, and I'm very happy with it. Thank you, Kyla.

-Jessica of The Fioneers