Kirtland Realty is a full-service Real Estate company located in Kirtland, New Mexico. They had an existing website with a company called iHouse that basically provides customizable templates for real estate web sites. It needed a little refreshing and the broker was busy doing what brokers do best: running the office and selling houses.
We discussed creating a new, custom website for them. Then ended up deciding that it would make more sense for them to stick with iHouse and for me to fix up that site for them.
Before and After Screenshots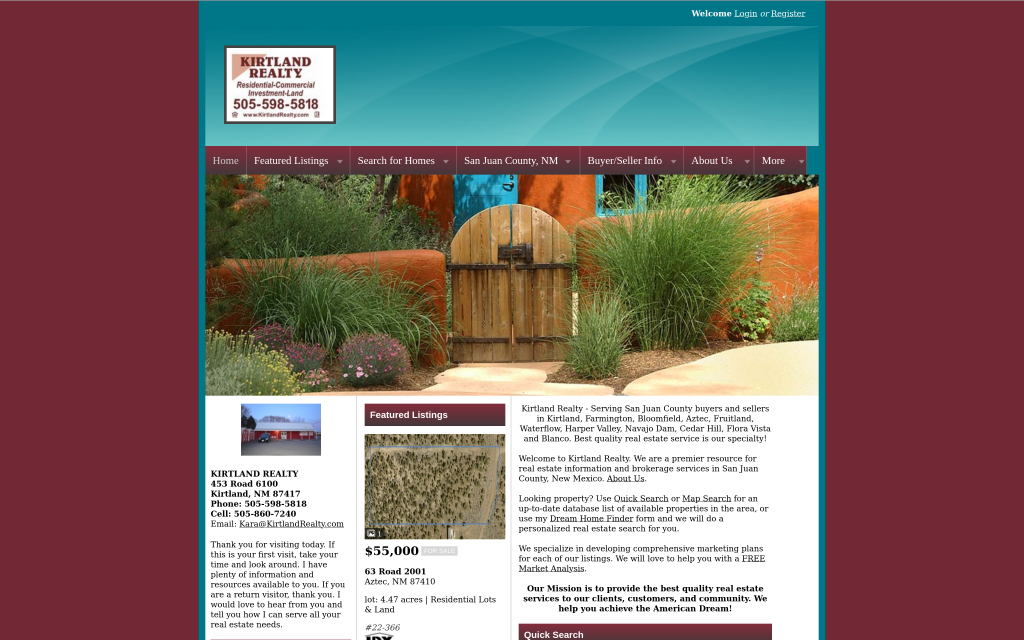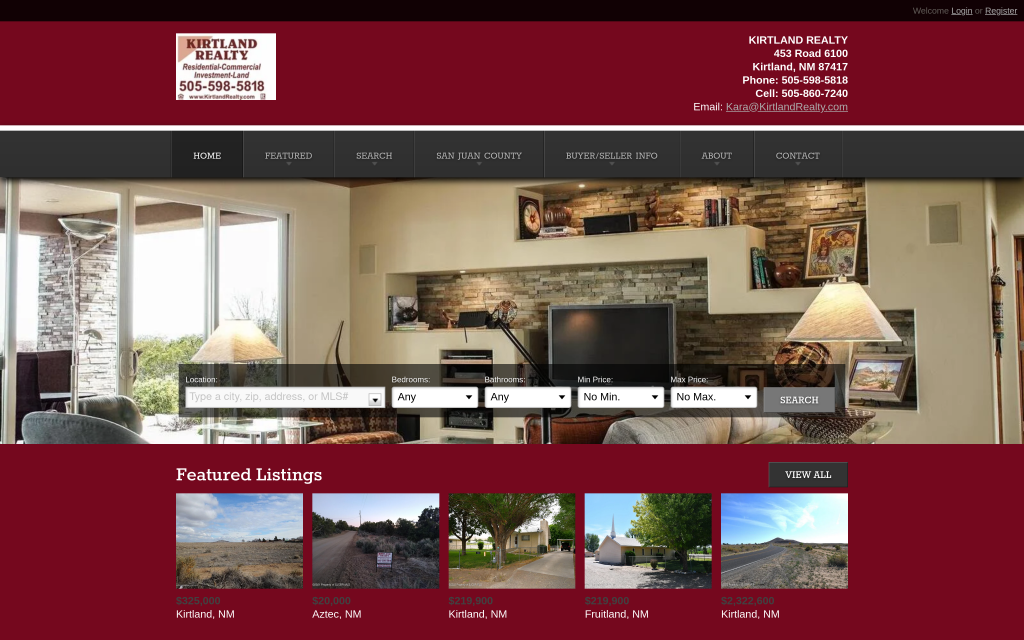 What I did for the client
I took a couple hours to figure out the options on iHouse and made some major improvements and some minor changes for them including:
Selecting and switching to a new, more modern looking theme for the site
Adding featured listings and a map to the home page
Adding industry specific, legally mandated disclaimers
Removing a blog section that had two posts after 7 years
Removing an agent that was no longer in the office
Implementing more consistent formatting
Using my coding knowledge to create custom widgets to just add spacing between the items on the page so that things didn't look too cluttered
The iHouse interface is designed so that their customers can make changes themselves, but in practice the interface seemed just a bit complicated. To make some of the things work how I wanted like adding in spacing between things on the page, I had to edit the html code for widgets. This is not something the average realtor is going to know how to do. They are certainly smart enough to learn but they have other things to do like selling houses!
Finding the best value for the client
The perfectionist in me definitely likes the feeling of making custom sites that look exactly how I want them to. Editing templates is a bit frustrating because of the confines of what is possible. I also understand that sometimes being a perfectionist is not productive or cost effective.
I've had so much small business experience in my life that it's second nature for me to think about how to help my small business clients achieve the best results. This means finding the right balance between quality, price, speed, service, etc. In this case, I'm pleased to have made huge improvements for this business in just a few hours.
Their customers will now land on a more modern-looking website. House-hunters are able to search the map right from the home page. And their agents can stay focused on selling homes.
What the client had to say
"Our Kirtland Chamber of Commerce recommended Kyla Bendt since they were really happy with her work on their website. Although Kirtland Realty already had a website, we couldn't seem to find the time to manage in properly. Kyla did not disappoint; she had our website refreshed, modern and efficient very quickly. We will continue to use Kyla as our website manager and content moderator. We are pleased to recommend her services to others who need a new site or site management. Thanks, Kyla!"
– Kara, broker at Kirtland Realty
(In the process of looking at what it would take to make them a custom site if we were to go that route, I also learned about IDX plugins for WordPress. These are the plugins that bring in listing info from MLS systems. For realtors looking for new sites, I can now offer assistance with sites on iHouse or custom WordPress sites.)