About the client
I start all my projects with trying to getting to know my clients. It makes designing sites that fit their needs so much easier.
The Kirtland Chamber of Commerce is an inspirational group that "began as a group of women in Business and Professions meeting together to promote the community of Kirtland and its businesses; supporting each other and growing our businesses and lives together."
Kirtland, New Mexico (not to be confused with Kirtland Air Force base in Albuquerque) is a small town in the Four Corners – the region where New Mexico, Colorado, Arizona and Utah all meet.
I love working with the Kirtland Chamber of Commerce because they are active in the community working to support small businesses and doing other things to make the area better. One summer, my son and I had the privilege of attending a ribbon-cutting ceremony they hosted for a local snow cone shop that had recently opened up. The world needs more of this sort of thing.
Designing their custom site
This was a really fun project because I had free range to design the site how I wanted. They were starting out with just a one-page site in WordPress. At one point there had been more pages, but they'd lost members during Covid and then had taken down some pages. It was run by one of their members and like many small business owners they just didn't have the time to keep up on it. I created an entirely new site for them.
You can view their site at www.kirtlandchamber.com. (I prefer posting links to screenshots because screenshots don't provide the interactive elements of sites. They also don't update themselves when I improve sites – which I do frequently for all of my clients.)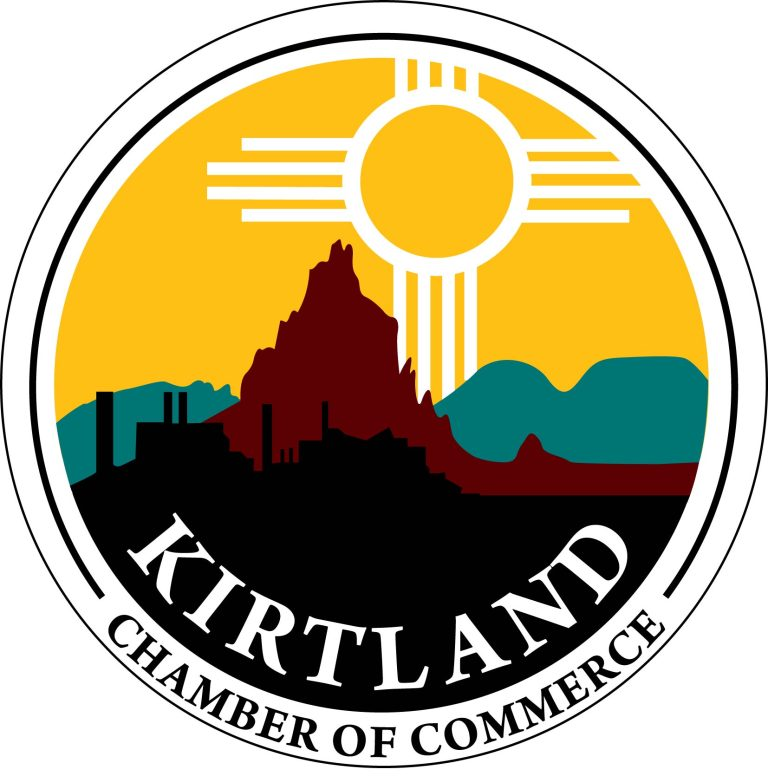 They were starting with a few solid assets including an awesome logo and active Facebook page. The logo featured bold colors so it was an easy decision to stick with these colors as a basis for the site. I really try to focus on what makes sense for a specific organization when designing a site.
I see a lot of web developers just stick on all the social media icons- sometimes regardless of whether or not a business even has accounts on a site or uses those accounts. The Kirtland Chamber of Commerce is very active on Facebook and doesn't use other platforms so I worked to closely integrate and feature that on their site.
Kirtland is also a small town so I wanted to create a site that would highlight the benefits of that. I looked at some other Chamber of Commerce sites for inspiration, but I didn't want to just copy what they did when it wouldn't really fit the character of the area I was working with.
I was really happy with how the initial design came out and I'm excited to see how the site evolves too. The best part is when the client reports back that they are happy too…
Kyla Bendt did a fabulous make-over for our website. We love the new, modern and user-friendly format. We really appreciated Kyla's responsiveness and on-going support at a reasonable cost. We recommend Kyla every chance we get!

-Kara at Kirtland Chamber of Commerce
Do you need a new website? Contact me for a quote.